1-bedroom apartment on the Obolonsky Avenue 31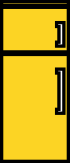 Location: apartments, for daily rent on Obolonsky Avenue 31, are located between two metro stations: Minskaya (350m) and Heroes of the Dnieper (250m). The windows of the apartment – overlooking the shopping and entertainment center "Dream Town-2",  Nearby – parking (100m), public transport (200m), a 24-hour supermarket "ATB" (100m); the market "Minsk" (300m); Obolonskaya embankment, with furnished beaches – 1km.
Comfort and convenience: a one-bedroom apartment for daily rent on the "Heroes of the Dnieper" metro, class "standard", – designed for three people. Berths are – a large double bed with an orthopedic mattress and an euro clamshell pattern, on the slats. Household appliances: refrigerator, stove, microwave, iron, hairdryer, air conditioning, washing machine, bath, boiler, LCD TV, Wi-Fi zone. At your service – a roomy closet, bed linen, towels, a full set of dishes.
Recommendation: The apartment will be an excellent choice for tourists and business travelers who will appreciate the logistics and convenience of the location of the apartment by the day in Obolon.
Daily rent: 1-room apartment Obolonsky Avenue 31, Obolon, Kiev
Calendar of apartments
Description color calendar
- Busy
- Armor
- Free
- Action
December 2023
Mo
Tu
We
Th
Fr
Sa
Su
1
2
3
4
5
6
7
8
9
10
11
12
13
14
15
16
17
18
19
20
21
22
23
24
25
26
27
28
29
30
31
January 2024
Mo
Tu
We
Th
Fr
Sa
Su
1
2
3
4
5
6
7
8
9
10
11
12
13
14
15
16
17
18
19
20
21
22
23
24
25
26
27
28
29
30
31
February 2024
Mo
Tu
We
Th
Fr
Sa
Su
1
2
3
4
5
6
7
8
9
10
11
12
13
14
15
16
17
18
19
20
21
22
23
24
25
26
27
28
29