1-bedroom apartment on the street. st. Geroev Dnepra 3
Area :
m. "Geroev Dnepra"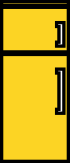 Location: The presented apartment is located in a quiet area in the city of Kiev, in the nine-storey building, a beautiful area Obolon, at the street Heroev Dnepra 3, on the sixth floor. Accommodation is located 10 km from center of Kiev with good transport interchange. There are metro station "Minskaya", Metro "Heroev Dnepra", bus, tram, non-stop supermarket "Great Kyshenya" and a parking area at 5 min. walking distance from the house.
Comfort and convenience: 1-bedroom apartment in Obolon – a nice small flat renovated, and with everything you need to accommodate three people. Your rest will be promoted by a double bed, a folding euro sample, a spacious wardrobe, a spacious balcony, and free access to Wi-Fi. with an LCD screen TV, iron, hair dryer, washing machine, dishes and all kitchen utensils, bed with a tow. However, you can make your own, consider with all details in photos posted on the site. Believe the word, they are without photoshop.
Recommendation: If you have already decided on one of our apartments for rent in Kiev – take the opportunity to get free support for any information related to your stay in the apartment in Obolon to manager of "Rent Group".
Daily rent: 1-room apartment Geroiv Dnipra 3, Obolon, Kiev
Calendar of apartments
Description color calendar
- Busy
- Armor
- Free
- Action
December 2023
Mo
Tu
We
Th
Fr
Sa
Su
1
2
3
4
5
6
7
8
9
10
11
12
13
14
15
16
17
18
19
20
21
22
23
24
25
26
27
28
29
30
31
January 2024
Mo
Tu
We
Th
Fr
Sa
Su
1
2
3
4
5
6
7
8
9
10
11
12
13
14
15
16
17
18
19
20
21
22
23
24
25
26
27
28
29
30
31
February 2024
Mo
Tu
We
Th
Fr
Sa
Su
1
2
3
4
5
6
7
8
9
10
11
12
13
14
15
16
17
18
19
20
21
22
23
24
25
26
27
28
29