3-bedrooms apartment on the obolonskiy avenue 16a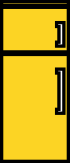 Location: m.Obolon – in 5 min. from the house! 3-bedroom apartment for daily and hourly rent in Kiev, located at Obolonskyi Avenue 16a, on the 5th floor.
Infrastructure: paid parking (100m), bus stop, metro station "Obolon" (100m). Near the apartment there is a restaurant "Melrose" (100m), a lot of cafes, "Dream Town" shopping center with a length of 1 km  (100м); boutiques and fitness centers.
Comfort and conveniences: he apartment has three separate rooms, equipped with modern furniture made of natural wood, in the bathroom – installed new plumbing. Household items: cookware, hob, oven, microwave, washing machine, air conditioner, iron, electric kettle, hairdryer, Wi-Fi, bed linen and towels. Sleeping places: double, folding sofa; double bed; single bed; clamshell euro sample on the slats – will accommodate six people comfortably. The apartment is also available for hourly rentals. The cost of hourly rental – is negotiated individually, depending on the number of hours taken and the time of day.
Recommendations: If you have for the first time decided to lease by the day the apartment in Kiev, it's better to check information on the website about rules of lease of daily apartments. Also, you can find something interesting to yourself in the headings "Useful Information" and "Your Leisure", on pages of the website of the "Arenda Group"company.
Daily rent: 3-room apartment Obolonskiy ave. 16а, Obolon, Kiev
Calendar of apartments
Description color calendar
- Busy
- Armor
- Free
- Action
December 2023
Mo
Tu
We
Th
Fr
Sa
Su
1
2
3
4
5
6
7
8
9
10
11
12
13
14
15
16
17
18
19
20
21
22
23
24
25
26
27
28
29
30
31
January 2024
Mo
Tu
We
Th
Fr
Sa
Su
1
2
3
4
5
6
7
8
9
10
11
12
13
14
15
16
17
18
19
20
21
22
23
24
25
26
27
28
29
30
31
February 2024
Mo
Tu
We
Th
Fr
Sa
Su
1
2
3
4
5
6
7
8
9
10
11
12
13
14
15
16
17
18
19
20
21
22
23
24
25
26
27
28
29