2-bedroom apartment, street Heroiv Dnipra 36-b
Area :
m. "Geroev Dnepra"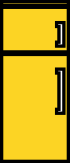 Location:  The apartments, renovated in the style of "modern", are located at Heroes of the Dnieper 36-B on the second floor of a nine-story building, 5 minutes walk from the metro station "Heroes of the Dnieper", parking lots, public transport stops. Within a radius of 300 m. From the apartment you are offered for rent on the "Heroes of the Dnipro" metro station, there are a 24-hour supermarket "ATB", the Obolon market, the Dream Town 2 shopping center. At a distance of 800 m from the house- is located Obolonskaya embankment, with city beaches.
Comfort and amenities:  apartments for daily rent, on the metro station "Heroes of the Dnipro", with two separate rooms, are designed for five people. Sleeping places are – a large double sofa, a double bed with an orthopedic mattress and a clamshell euro sample, on the slats. The apartment has all the necessary utensils. The apartments have standard equipment: 3 double beds, 3 bath towels, 3 double blankets, 5 pillows, necessary utensils. Household appliances: refrigerator, hob, oven, microwave, iron, hairdryer, two air conditioners, washing machine, bath, boiler, two LCD TVs, Wi-Fi zone.
Recommendations: When settling in an apartment on the Obolon – check with the manager information that will make your stay comfortable: where to go, what to see; location of stops, parking, shops.
Daily rent: 2-room apartment Heroiv Dnipra 36-b, Оболонь, Kiev
Calendar of apartments
Description color calendar
- Busy
- Armor
- Free
- Action
December 2023
Mo
Tu
We
Th
Fr
Sa
Su
1
2
3
4
5
6
7
8
9
10
11
12
13
14
15
16
17
18
19
20
21
22
23
24
25
26
27
28
29
30
31
January 2024
Mo
Tu
We
Th
Fr
Sa
Su
1
2
3
4
5
6
7
8
9
10
11
12
13
14
15
16
17
18
19
20
21
22
23
24
25
26
27
28
29
30
31
February 2024
Mo
Tu
We
Th
Fr
Sa
Su
1
2
3
4
5
6
7
8
9
10
11
12
13
14
15
16
17
18
19
20
21
22
23
24
25
26
27
28
29