1-bedroom apartment, street Bogatyrskaya 6a, 17 floor
Area :
m. "Geroev Dnepra"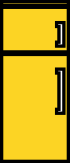 Location: one-room apartment for daily and weekly rent in Obolon, along Bogatyrskaya street 6a, luxury class, – located on the 17th floor of a 26-storey new building. The balcony offers a beautiful view of the city's surroundings. In 5 minutes from the house there are 24-hour shops "ATB", "Silpo", "VelMart". At a distance of 1 km are the park zone "Camel" Bay, Obolonskaya embankment, the metro station Heroes of Dnepr, the market, the shopping center "Dream Tawn". Near the entrance of the house, you can park your car, to a paid parking – 800m, to a public transport stop – 300m.
Comfort and convenience: apartments for daily rent on the street. Bogatyrskaya 6a with modern renovation, have everything you need for living. Installed furniture: wardrobe, bed, euro clamshell, hallway, coffee table, kitchen set. Household appliances: LCD TV, washing machine, 50L boiler, iron, hairdryer, electric kettle, hob, oven, free Wi-Fi. Available – dishes, bed linen and towels.
Recommendations: When settling in a daily apartment, be sure to take with you documents proving your identity, and the agreed amount of money for accommodation.
… By the way, Arenda Group company rents two 2-room apartments for daily rent on the street. Bogatyrskaya 6a, – this information will be useful if you need to settle a large group of people close to each other.
Calendar of apartments
Description color calendar
- Busy
- Armor
- Free
- Action
December 2023
Mo
Tu
We
Th
Fr
Sa
Su
1
2
3
4
5
6
7
8
9
10
11
12
13
14
15
16
17
18
19
20
21
22
23
24
25
26
27
28
29
30
31
January 2024
Mo
Tu
We
Th
Fr
Sa
Su
1
2
3
4
5
6
7
8
9
10
11
12
13
14
15
16
17
18
19
20
21
22
23
24
25
26
27
28
29
30
31
February 2024
Mo
Tu
We
Th
Fr
Sa
Su
1
2
3
4
5
6
7
8
9
10
11
12
13
14
15
16
17
18
19
20
21
22
23
24
25
26
27
28
29