Rent apartments in Kiev, through our website – worth your choice! Sure, comfort, and quality of service will leave you only positive emotions. Now, let's understand what it looks like the process of the transaction rental apartments in Kiev.
Check.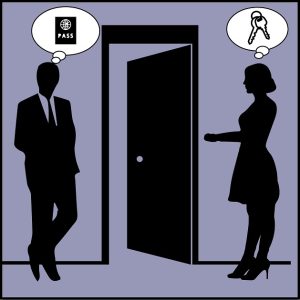 We agree on the phone about the date of your stay in the apartment, and in the day of the settlement meet with you at the booked accommodation or in another convenient place, to hand over the keys and finally settle. In order to move into the apartment on the day in Kiev, you should have a passport or driving license – any document certifying that you – is you.
– The estimated time of entry on the daily rent apartments in Kiev is considered to be 14:00 (22 hours counts as a full day rental). Even at the entrance after 14.00 Check-out time is unchanged – 12.00.
– Previously, the settlement (from 24.00 to 11.00) is subject to an agreed additional charge.
– Late check-out (14.00 to 24.00), available at an extra cost.
In some cases, we can go to meet you, letting free a later check-out time on the condition that the apartment is not yet booked by someone else. Individually with you, we can specify the time of a later departure or vice versa, an earlier arrival time at the apartment.
The minimum term of hourly rental apartments in Kiev is one hour (of your choice, from 10:00 -up 18:00 or at any other time, if the apartment is available).
F.A.Q
… "I have made a payment for an apartment to 12.00. Why should I report his departure from the apartment in advance? "We tried to organize the process as comfortable as possible arrival-departure of tenants, and yours as well. You owe nothing to us, but your help would be very valuable for us.
… "Why do I need to notify the settlement time maid?" Schedule a maid cleaning includes several apartments per day. We organize time for cleaning and the road, so the maid was able to qualitatively carry out their work, while not interfering with you. Therefore, we strongly encourage you to report to the manager, who oversees your settlement of any possible changes associated with arrival or departure from the apartment.
… "I need to leave the apartment not for lunch at 12.00, and in the evening!" This does not represent any difficulties, if you are kindly requested to inform the manager about your wish. And if the apartment is still not busy, we can extend the stay until 17.00. Then you will need to pay half of the amount of daily living, and in the event of an extension for a longer period – the full cost of the apartment per night. If desired, you can trust us with our luggage, leaving him in our office, and watch the evening Kiev.
Service in an apartment for rent
We stipulate in advance, how much linen and towel sets you need, and also that of the cooking utensils you need to prepare an apartment for your move. In addition to the price of the apartment also includes a hot and cold water and electricity. If you need extra cleaning – you can order it by paying this service. To arrange a return key – inform us about your departure no later than one hour.
Upon request, we are ready to provide reporting documents for accounting of your company. Our guests staying in Kiev have already managed to make sure that the documentation problems can not arise, since everything is absolutely legal, official. Moreover, we cooperate with major foreign companies, as well as non-residents of Ukraine.
Policies in an apartment for rent
The apartment is prohibited:
– Smoking (except balcony or kitchen with an open window);
– The creation of noise above the permissible level, loud listen to music at night (from 22.00 to 08.00);
– Finding more people than agreed;
– Damage to property of the apartment.
… If the neighbors complain about the noise, we reserve the right to early eviction. At the same time you paid amount will not be refunded for the remaining lease time.
… In the case of damage to property, damage to compensate you out of pocket. The extent and cost of the damage we define.
… If you lose the keys you pay for the purchase and replacement of a new lock for the door.
… Remember! You are fully liable for third parties, which are in the apartment, with your knowledge.
We guarantee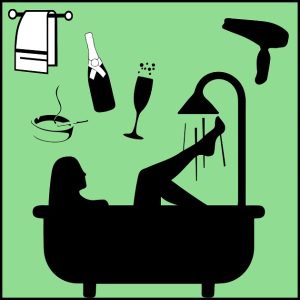 Honesty and responsibility. In recent years, the number of frauds and the number of front real estate companies in the region has increased significantly. In some cases, fraudsters own sites with a range of one-day "proposed" apartments. We do not deal with such scams and can state with full responsibility that:
– All apartment for rent in Kiev, presented on our site – actually exist and are in the possession of one person, which helps to avoid additional fees, interest and markups. We are ready to provide all the documentation that can confirm the legitimacy of our actions;
– Photos of all the apartments are laid out without graphics and computer processing and correspond to reality.
The process of handing over the keys at check-in an apartment in Kiev.
Moving to an apartment in Kiev will be held according to the preliminary agreement. Our staff will be waiting for you at the selected apartment. However, if you are the first time in (or have already been, but still poor targeting) – a meeting can occur at any station or stipulated, convenient location. Return the key for early entry and late check-out takes place in a rented apartment.