3-bedrooms apartment on the obolonskiy avenue 40
Area :
m. "Geroev Dnepra"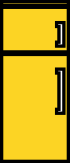 Location: Luxury apartments, renovated in high-tech style, are located at Obolonsky Avenue 40, on the 12th floor of a prefab house.
Infrastructure: the metro station "Heroes of Dnepr" (50m), bus stop (50m), parking (100m), round-the-clock shop "ATB" (100m). In walking distance there is a shopping and entertainment complex, Dream Town-2  (100m), McDonalds (500m), and the Heroes of Dnipro market (100m).
Comfort and conveniences: Specific studio apartment for daily rent, at the metro station Heroes of the Dnieper, luxury class, has three rooms for eight people. The 12th floor of the apartment allows you to admire the open panorama of the city from two balconies overlooking the different sides of the house. The apartments are equipped with dishes, linens, towels. Household appliances: refrigerator, hob, oven, microwave, iron, hair dryer, air conditioner, washing machine, jacuzzi bath, boiler, three LCD TVs, Wi-Fi zone.
Recommendations: In order to quickly settle to the apartment, it is necessary to have by yourself the document proving your identity, license or passport. For reporting documentation about living in Kiev, warn the manager of the company "Arenda Group", in order to save your time beforehand by phone.
Daily rent: 3-room apartment Obolonskiy ave. 40, Obolon, Kiev
Calendar of apartments
Description color calendar
- Busy
- Armor
- Free
- Action
December 2023
Mo
Tu
We
Th
Fr
Sa
Su
1
2
3
4
5
6
7
8
9
10
11
12
13
14
15
16
17
18
19
20
21
22
23
24
25
26
27
28
29
30
31
January 2024
Mo
Tu
We
Th
Fr
Sa
Su
1
2
3
4
5
6
7
8
9
10
11
12
13
14
15
16
17
18
19
20
21
22
23
24
25
26
27
28
29
30
31
February 2024
Mo
Tu
We
Th
Fr
Sa
Su
1
2
3
4
5
6
7
8
9
10
11
12
13
14
15
16
17
18
19
20
21
22
23
24
25
26
27
28
29