2-bedroom apartment, Zoi Haidai street 9a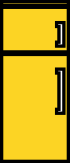 Location: Apartments offered for daily rent are located at ul. Zoya Gaidai 9a, on the 1st floor of a 9-storey brick house, three minutes from the metro station "G. Dnipro", and the subway "Minsk". Within walking distance, there is a non-stop ATB supermarket (50m), a BILLA store (50m), a guarded parking lot (500m), a Heroes of Dnepr market (800m), a Minsky market (700m).
Comfort and convenience: Luxury apartments have two separate rooms that can accommodate up to five people. Berths: two double beds, a folding euro sample on the lamellae. The apartment has all appliances: water boiler, hair dryer, air conditioning, TV (in the kitchen and in the room), Wi-Fi, washing machine, oven, hob, EFM, electric kettle. Clean bed linen and towels, as well as the necessary set of dishes, are included in the rental price of daily apartment in Kiev.
Recommendation: If you are looking for an apartment for a few hours – it will be more profitable to rent them by the hour, than to take an apartment on the day. Before renting an apartment, check with the manager access to hourly rental apartments. Hourly rentals will be available from 10 to 18 hours, or in another convenient time (if the apartment is available).
Daily rent: 2-room apartment Zoi Haidai 9a, Obolon, Kiev
Calendar of apartments
Description color calendar
- Busy
- Armor
- Free
- Action
December 2023
Mo
Tu
We
Th
Fr
Sa
Su
1
2
3
4
5
6
7
8
9
10
11
12
13
14
15
16
17
18
19
20
21
22
23
24
25
26
27
28
29
30
31
January 2024
Mo
Tu
We
Th
Fr
Sa
Su
1
2
3
4
5
6
7
8
9
10
11
12
13
14
15
16
17
18
19
20
21
22
23
24
25
26
27
28
29
30
31
February 2024
Mo
Tu
We
Th
Fr
Sa
Su
1
2
3
4
5
6
7
8
9
10
11
12
13
14
15
16
17
18
19
20
21
22
23
24
25
26
27
28
29