2-bedroom apartment, P. Kalnischevskogo street 7, 4 section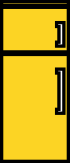 Location: apartment intended for daily rent in Kiev, is in Minskiy array Obolon district, on the street. Kalnischevskogo 7, on the 2nd floor of a new building. There are shopping center "Silpo", "Leroy Marlene", "Caravan", in three-minute walk away parking, public transport, near 500 m. from the apartments.
Comfort and convenience: Your chosen one-bedroom studio apartment for daily rent in Kiev is a class of luxury; it has two separate rooms that can accommodate four guests, two in two. Sleeping places: double sofa, double bed, folding bed euro sample on the lamellae – as an extra bed. The apartments are equipped with dishes, linens, towels, there are Wi-Fi zone. Also available all appliances: fridge, hob, microwave, iron, hair dryer, air conditioning, washing machine, boiler, two TVs. This apartment is non-smoking, this reserved area on the landing of the apartment.
Recommendation: For a quick settlement to the apartment in Kiev, it is necessary to prepare a document proving your identity (driving license or passport), and required to pay for living money. Moving into an apartment is possible for persons under the age of 18 years.
Daily rent: 2-room apartment P. Kalnischevskogo street 7, Obolon, Kiev
Calendar of apartments
Description color calendar
- Busy
- Armor
- Free
- Action
December 2023
Mo
Tu
We
Th
Fr
Sa
Su
1
2
3
4
5
6
7
8
9
10
11
12
13
14
15
16
17
18
19
20
21
22
23
24
25
26
27
28
29
30
31
January 2024
Mo
Tu
We
Th
Fr
Sa
Su
1
2
3
4
5
6
7
8
9
10
11
12
13
14
15
16
17
18
19
20
21
22
23
24
25
26
27
28
29
30
31
February 2024
Mo
Tu
We
Th
Fr
Sa
Su
1
2
3
4
5
6
7
8
9
10
11
12
13
14
15
16
17
18
19
20
21
22
23
24
25
26
27
28
29