2-bedroom apartment on the street. st. Iordanskaya 11v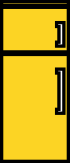 Location: luxury two-room apartment for daily rent on the street. Iordanskaya 11v, are on the eleven thfloor of a six teen-story building, in the prestigious Obolon area. At a distance of 500m from the apartment, there are a shopping center "Dream Town-1", a 24-hour hypermarket "Velika Kyshenya", a restaurant "Melrose". The apartments have a convenienttrafficjunction: the Obolon metro station is 300m from the house, the secured parking is 100m, the public transport stop is 200m. Obolonskaya Embankment, Kiev Golf Club, modern Natalka Park are located within 800 meters from the apartment.
Comfort and amenities: a daily apartment in Obolon, with whose parate room sand a luxury repair – have six full beds, which are two double beds, and a modern sofa. The apartment has free Wi-Fi internet access. Hot water, there is always (central water supply) an additional boiler is in stalled. Standard set of home appliances: LCD TV, air conditioning, iron, microwave oven, hairdryer, washing machine, refrigerator, hob.
Recommendations: Hav in g decided with the rental of apartments on Obolon daily on the street. Iordanskaya 11v, be sure to visit for familiarization purposes, Obolonskaya Embankment, the length of 5 km; all the more, she is only 10 minutes from home.
Daily rent: 2-room apartment Iordanskaya 11v, Obolon, Kiev
Calendar of apartments
Description color calendar
- Busy
- Armor
- Free
- Action
December 2023
Mo
Tu
We
Th
Fr
Sa
Su
1
2
3
4
5
6
7
8
9
10
11
12
13
14
15
16
17
18
19
20
21
22
23
24
25
26
27
28
29
30
31
January 2024
Mo
Tu
We
Th
Fr
Sa
Su
1
2
3
4
5
6
7
8
9
10
11
12
13
14
15
16
17
18
19
20
21
22
23
24
25
26
27
28
29
30
31
February 2024
Mo
Tu
We
Th
Fr
Sa
Su
1
2
3
4
5
6
7
8
9
10
11
12
13
14
15
16
17
18
19
20
21
22
23
24
25
26
27
28
29