3-bedrooms apartment on the Ozerna street 8 (for navigation Obolon region)
Area :
m. "Geroev Dnepra"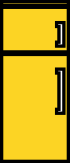 Location: The proposed option for rent apartments by the day on Obolon, from the "Rent Group" company, is located on the 14th floor, of a brick house, along Ozernaya Street 8. From the balcony of the apartment offers a beautiful panoramic view of Kiev. Nearby are parking (200m), "Heroes of Dnipro" metro station (400m), public transport stops (300m), "Heroes of Dnipro" market (300m), "Dream Town -2" (500m),  supermarket "Velmart" (200m).
Comfort and conveniences: The interior of the luxury apartment is presented in style of the Renaissance: high ceilings, massive columns, leather furniture and natural tree tables. Apartments for rent in Kiev – are calculated to eight beds, has three separate rooms, one of which – Studio room combined with kitchen; there is the work cabinet, it is separated by arch from a recreation area. The bathroom – is equipped a bathroom and in addition shower-cabin; washing machine and boiler. Household appliances: three plasma TV, microwave, air conditioning, iron, hair dryer, Internet (free Wi-Fi zone).
Recommendations: Service of apartments by the day on Obolon from the "Rent Group" will provide you with everything you need for comfortably rest a few days in Kiev! Therefore don't take with yourself extra dishes and bed linen – all this is included in the price you paid for the apartment and is obligatory on each of them.
Daily rent: 3-room apartment Ozerna street 8, Obolon, Kiev
Calendar of apartments
Description color calendar
- Busy
- Armor
- Free
- Action
December 2023
Mo
Tu
We
Th
Fr
Sa
Su
1
2
3
4
5
6
7
8
9
10
11
12
13
14
15
16
17
18
19
20
21
22
23
24
25
26
27
28
29
30
31
January 2024
Mo
Tu
We
Th
Fr
Sa
Su
1
2
3
4
5
6
7
8
9
10
11
12
13
14
15
16
17
18
19
20
21
22
23
24
25
26
27
28
29
30
31
February 2024
Mo
Tu
We
Th
Fr
Sa
Su
1
2
3
4
5
6
7
8
9
10
11
12
13
14
15
16
17
18
19
20
21
22
23
24
25
26
27
28
29