1-bedroom apartment on the street. st. Bogatyrskaya 6a, 3 floor
Area :
m. "Geroev Dnepra"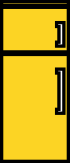 Location: on the street. Bogatyrskaya 6a, apartments for daily rent are located on the 3rd floor of a 25-storey new building, a fifteen-minute walk from the Minskaya metro station and the G. Dnieper". In five minutes – there is a BILLA store, round-the-clock supermarkets "Velika Kyshenya", "ATB". At a distance of 1 km from the house there is paid parking, the market "Heroes of the Dnieper", the market "Minsk", the shopping center "Dream Tawn", Obolonskaya embankment. In front of the house, there is free parking in the surrounding area.
Comfort and convenience: apartments for daily rent, with one room in Obolon, are designed for three people. The installed furniture in the apartment is a kitchen set in the "modern" style, a dressing room, a wardrobe, a double bed with an orthopedic mattress and an euro-style folding bed, on slats. Household appliances: boiler, hair dryer, air conditioner, LCD TV, Wi-Fi, washing machine, hob, oven, dishwasher, microwave oven, electric kettle. Always available – bed linen, towels, a full set of dishes.
Recommendations: the apartment will be an excellent choice for tourists and business travelers who will appreciate the logistics and convenience of the location of a one-room apartment. For information, in the same house on the street. Bogatyrskoy 6a, we a
Calendar of apartments
Description color calendar
- Busy
- Armor
- Free
- Action
December 2023
Mo
Tu
We
Th
Fr
Sa
Su
1
2
3
4
5
6
7
8
9
10
11
12
13
14
15
16
17
18
19
20
21
22
23
24
25
26
27
28
29
30
31
January 2024
Mo
Tu
We
Th
Fr
Sa
Su
1
2
3
4
5
6
7
8
9
10
11
12
13
14
15
16
17
18
19
20
21
22
23
24
25
26
27
28
29
30
31
February 2024
Mo
Tu
We
Th
Fr
Sa
Su
1
2
3
4
5
6
7
8
9
10
11
12
13
14
15
16
17
18
19
20
21
22
23
24
25
26
27
28
29