Obolon – a surprisingly comfortable for living area. There lovely house with comfortable apartments, here is convenient – the subway, trolley, bus, then a good rest – very close to the Dnieper … Excellent infrastructure: shops, pharmacies, cafes, movie theaters, gas stations … and shopping centers, the number of which for this area is very large. So, if you want to rent an apartment in Kiev – is best suited for this Obolon. To make sure that bored Obolon not have to – make a short trip to some nearby shopping and entertainment center.
Dream Town.

One of the largest shopping centers, is certainly a «Dream Town» (str. Obolonskiy prospect, 16). This huge mall (incidentally consists of two separate buildings, «Dream Town» 1, «Dream Town» 2 – every length up to 1 km), it is located just a few steps from the "Minsk" metro station and occupies an entire block. It is, of course, have something to do. In addition to shops (where you can buy food, clothes, shoes, accessories, electronics, toys and many other products for the different companies) it has a lot of places where you can have a great time. This and restaurants and cafes to suit all tastes – from fast food to haute cuisine, both European and east, so you can relax and eat, and themselves, and to organize a meeting with your friends. It is worth coming here with children – they can appreciate the children's playground, children's center, attractions. Zoo works for young nature lovers. Here and bowling and shooting gallery, and the circuit, and the pool – interesting leisure are also provided for adults. For those wishing to have a cinema and even a water park. So if you rented an apartment for rent in Kiev, not too lazy to come to this center, one of the largest in Europe.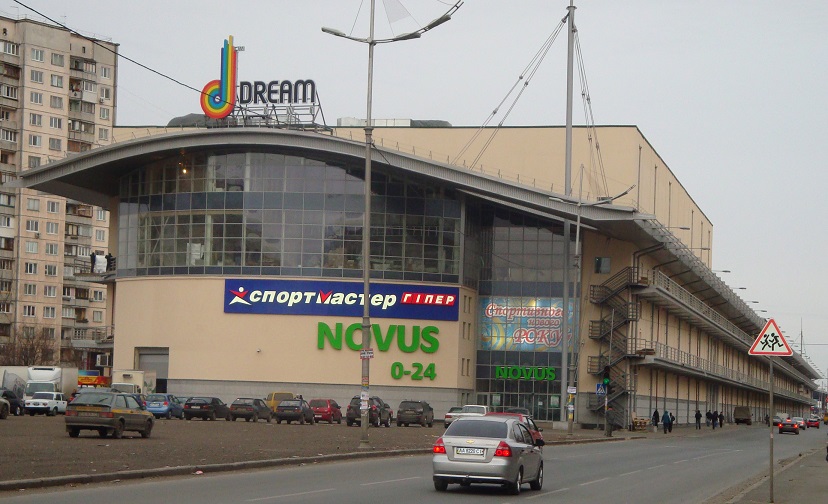 SEC «Dream Town»
Metropolis.

Almost right next to the exit of the "Obolon" metro station is located shopping center "Metropolis" (st. Marshal Malinovsky, 12), first opened its doors in 2005. This cozy four-storey shopping center collected the different brands, where you can buy, perhaps, everything – from the furniture and interior accessories to clothing, stationery, gifts and all necessary for pets. Because entertainment is presented bowling alley, play area, cinema, children's a children's room. And, of course, there are cafes and restaurants.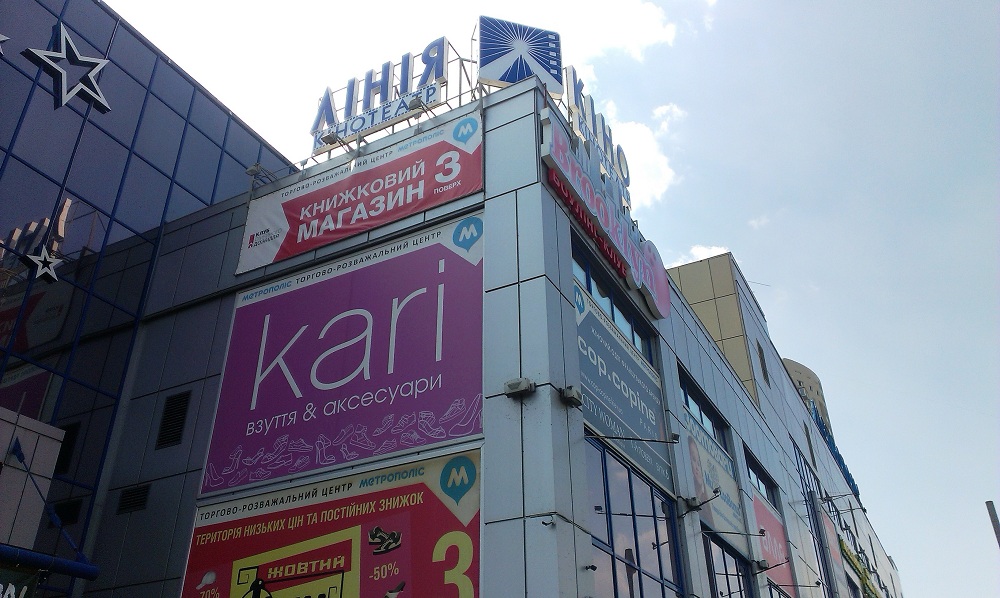 SEC "Metropolis"
Caravan.

SEC "Caravan" (st. Lugovaya, 12) opened in 2003. Today it is the center, which brings together more than a hundred shops popular companies, known in Ukraine. Besides shopping, it attracts and its opportunities for recreation. For adults and children here, in addition to shops, there Igroland, creative workshops, roller skating, as well as a movie theater, five restaurants and cafes eleven.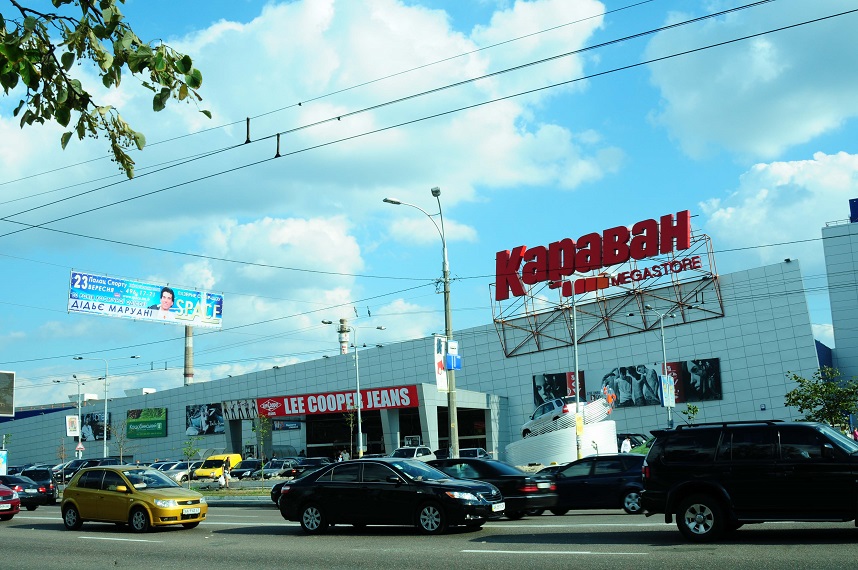 SEC "Caravan"
Plasma.

Adorable Center "Plasma" (Moskovsky Prospect, 20b) is located near the metro station "Petrovka" station. It collected more than thirty brands shops, sushi bar, two restaurants, a bowling alley and karaoke club, and a fitness club. This is maybe not the biggest, but surprisingly cozy shopping center, which is always a pleasure to visit.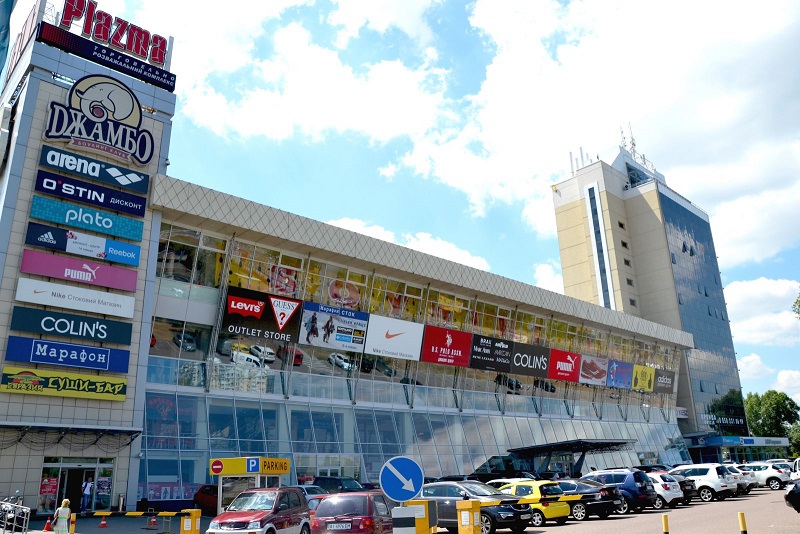 SEC "Plasma"
Dyvosvit.

Entertainment center for the whole family "Dyvosvit" (street Marshal Malinovsky, 24/10.) – One of the largest entertainment centers in Kiev. Here are the play areas, an exhibition of dinosaurs, interactive attractions, a cinema, a restaurant and café. Everything here is designed for a family – interested in entertainment and the kids, and adults.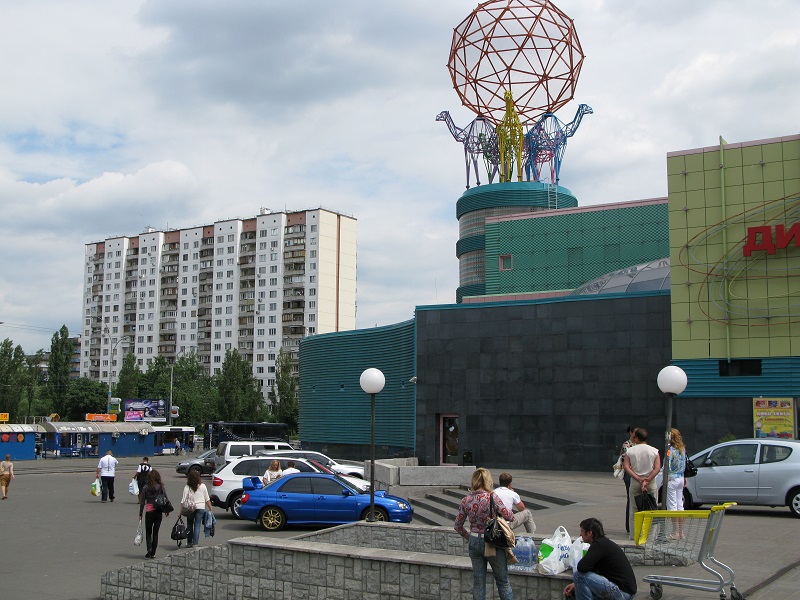 EC "Dyvosvit"
As a result of our trip – a conclusion: Obolon have something to do, and yet we have listed not all interesting venues. And then there are the Dnipro River, Obolonska embankment, numerous cafes and restaurants … So the best option of rental apartments in Kiev – apparently it is in Obolon.