Kiev has always hospitable. There's always something to do, what to see, where to rest and where to eat. Whether you're staying in a hotel in Kiev, or take off an apartment – you will not need to be interrupted with a piece of bread with sausage. In every budget, for every taste and extra time, any time there is in the City of places where you can eat very well.
"Gopak" Restaurant

Address: Str. Timoshenko, 19, (district Obolon ') tel. +380 (44) 412-83-33

This is a great restaurant of Ukrainian cuisine, with quite reasonable prices (business lunches and set menus – from 35 UAH.) And a great variety of dishes. It focuses on the interesting recipes of our cuisine, including little-known. This is a very good option for those who want to eat in a relaxed atmosphere delicious homemade food.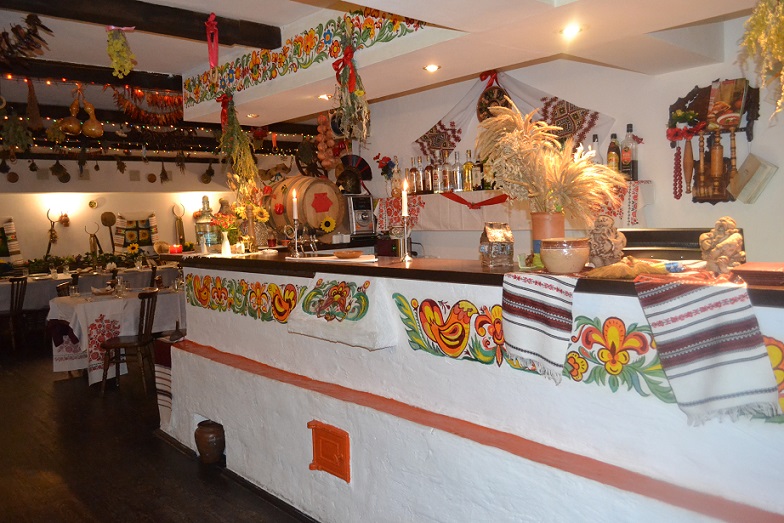 The restaurant "Gopak"

Network «Mafia» Restaurants

Address: Timoshenko, 21, (district Obolon), Tel. +380 (44) 377-73-55

Around 14 restaurants are scattered Kiev this network. Specialty – Italian and Japanese cuisine. It offers pizza, pasta, sushi, rolls, a variety of desserts and drinks. Many dishes are designed for the whole company. It's nice that there is a system of discounts.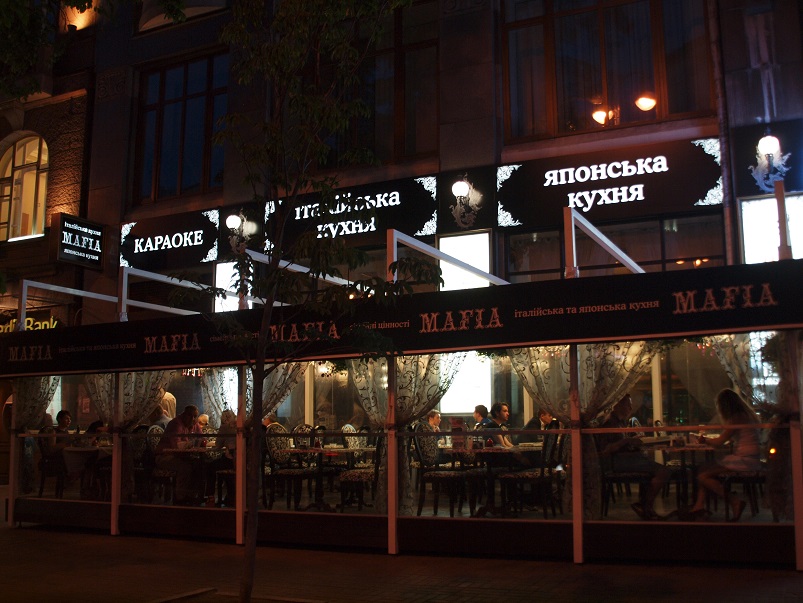 Restaurant «Mafia»

Chain restaurants' Puzata hut "

Address: Moskovsky Prospect, 23 (district Obolon), Tel. +380 (44) 391-46-99

More than a dozen chain restaurants "Puzata hut" in different districts of Kiev offer high-quality and inexpensive dishes of Ukrainian cuisine. The highlight of this network is fast service.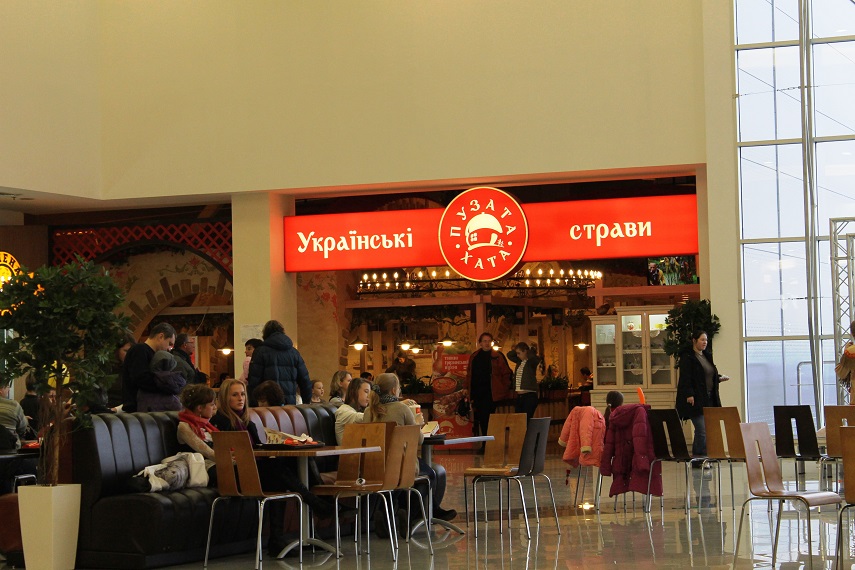 "Puzata Hata", not only in individual buildings, but also in the mall

Cafe-bar «Friends»

Address: Avenue. Victory, 60 (Shevchenko district), tel. +380 (93) 808-24-20

Cafe Oriental cuisine, serving a pilaf, kebab, khachapuri, shish kebabs. There are also soups and Oriental. The café has a large and small rooms, so that you can gather a large company, a business meeting, just enjoy oriental dishes.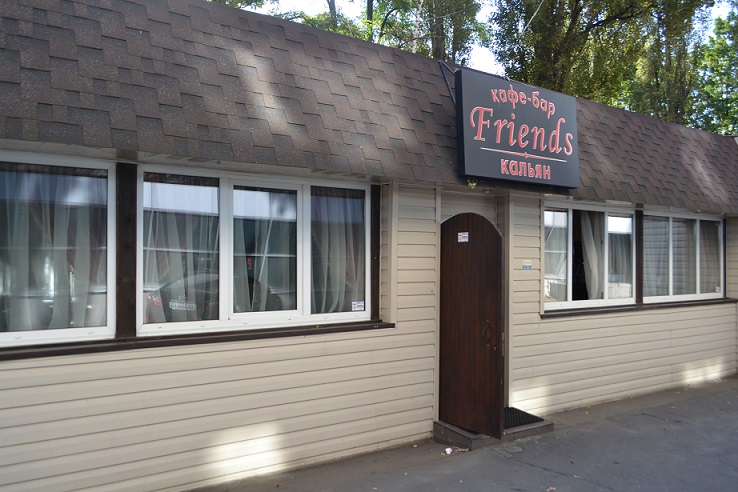 Cafe-bar «Friends»

Confectionary-restaurant-bakery «Caramel»

Address: Str. Exaltation of the Cross, 5-7, (Shevchenko district),

tel. +380 (44) 383-05-28, +380 (50) 330-01-03, +380 (93) 145-15-16

This is a very unusual restaurant for fans not only delicious food, but also sweets. In addition to the usual menu options are offered a huge number of desserts, all – of the local production. In addition, in a candy store, is integral to the restaurant, you can buy unique pies, cakes, cookies.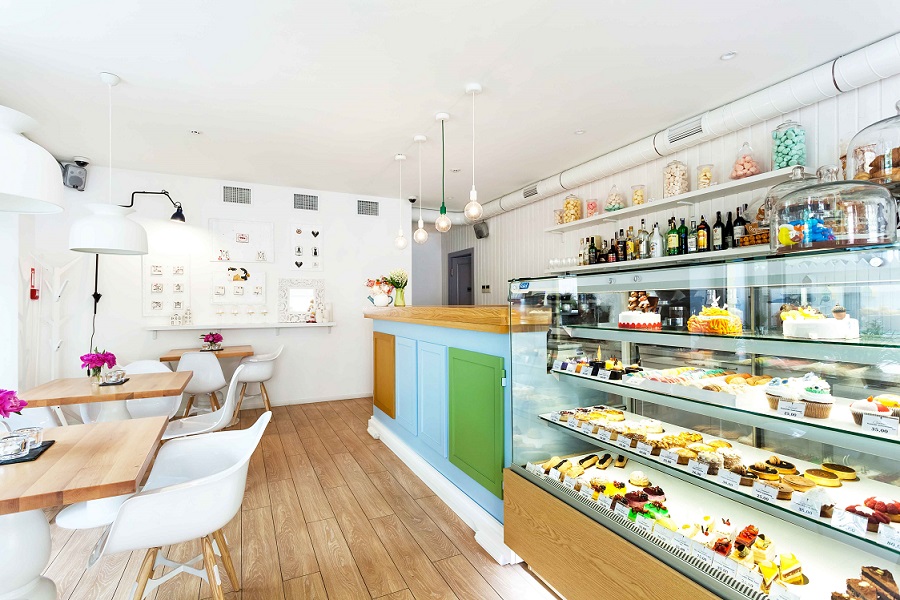 The bakery-restaurant «Caramel»

Coffee-Shop "Napoleon"

Address: Str. Konovalets (formerly Shchorsa), 36b (Pechersky district) bodies. +380 (44) 221-30-43

Cafe especially for lovers of sweets, one of the best in Kiev. Here, however, you can just have dinner, but of particular interest is the local confectionery. Cafe is very cozy and quiet in the evenings – classical music.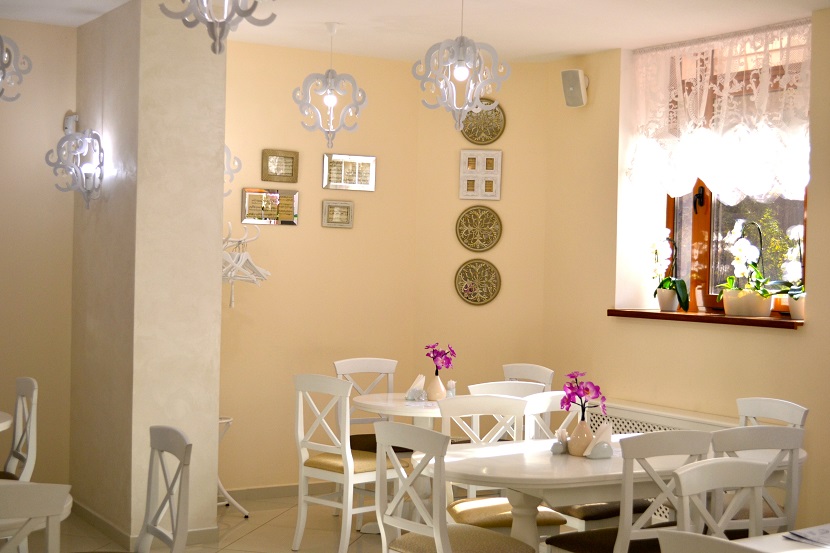 The tea room "Napoleon"

Patisserie «Picnic»

Address: Str. Cyril (formerly Frunze), 15/1 (Podolsky district) tel. +380 (44) 463-77-60

Another tea room, decorated in the French style, is located in Podil. Here is just a huge selection of sweets and excellent coffee. A place called the visitors' no-Kiev "distinguished comfort, convenience and excellent service.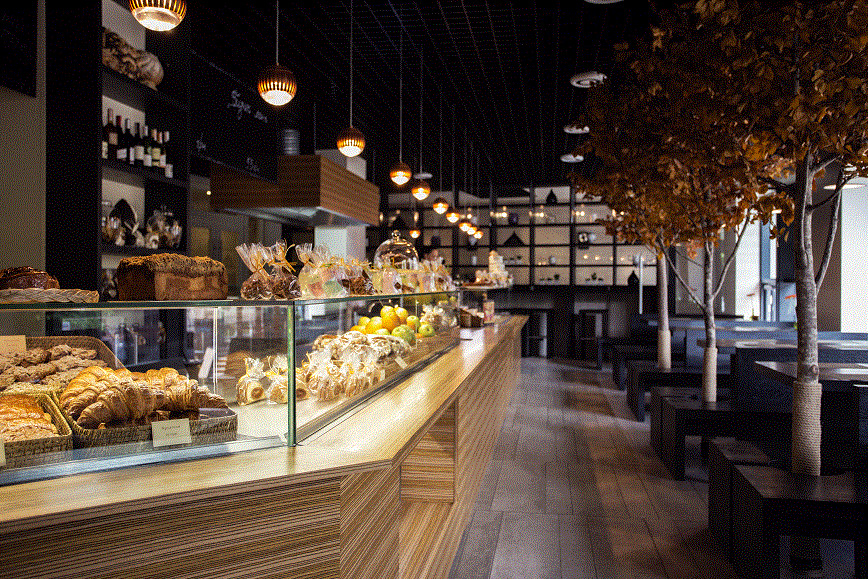 Interior tearoom «Picnic»

Porter Pub

Address: Str. Heroes of Dnepr, 34. (district Obolon ') tel. 044 485 20 11

A whole network of pubs around Kiev. They offer a large selection of beers brewed by specialists of this particular network, sold only in bulk. To beer – a great choice not only the classic "beer" snacks, and hot dishes, especially meat. Wonderful cozy pub atmosphere, nice music, excellent service – not to mention the delightful beer – will provide a great evening both the company and wish to just quietly talk. If you have rented an apartment in Kiev, after a busy day, you can eat and drink some beer.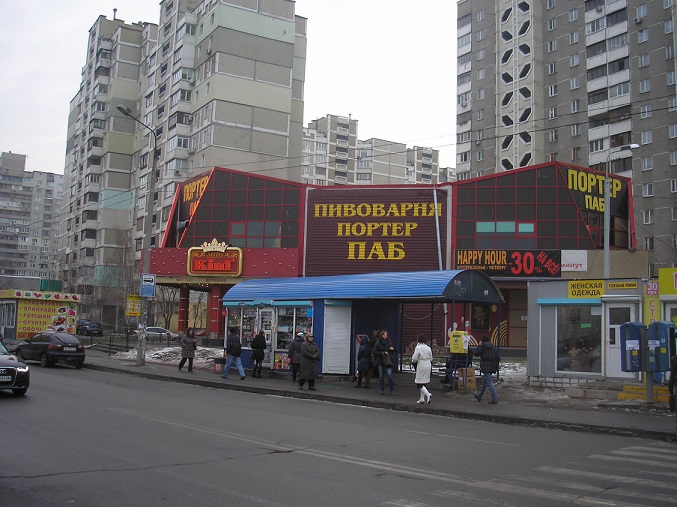 Porter Pub Street. Alexander Mishugi 3a

Network KFC restaurants

Address: 16 Prospect Obolonskiy, Dream Town1 (district Obolon) Phone:. + 380 (95) 275-40-35

Network KFC fast-food restaurants (Kentucky Fried Chicken) – one of the very good options for quick and inexpensive lunch, even if you happen to travel for an hour in Kiev – one of the restaurants located right next to South Station, and most are in the shopping malls.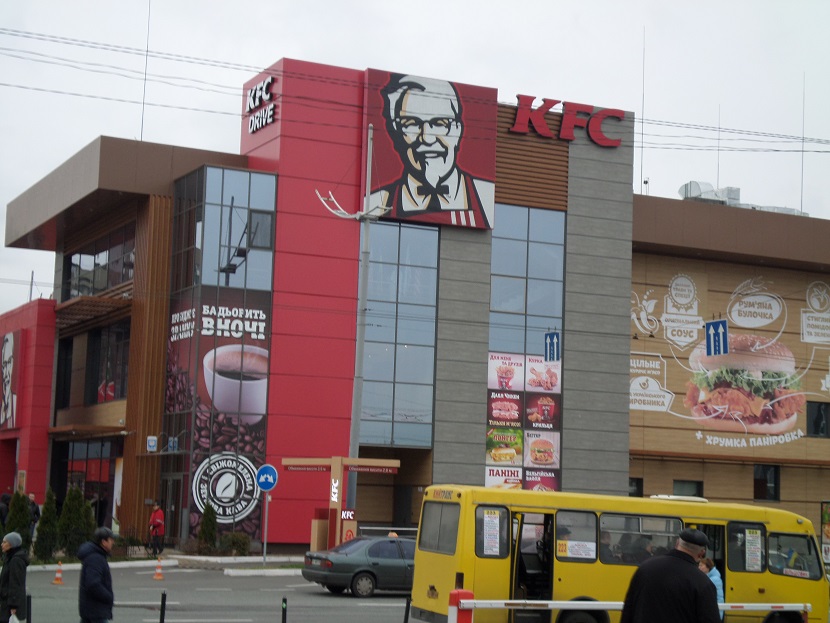 KFC restaurant near the South Station

Cafe Network "Pechena kartoplya"

Address: 12 Meadow, in the shopping center "Caravan" (district Obolon)

If you wanted to quickly seize something tasty and satisfying – then you should go to "liver kartoplyu". Most of these cafés are located in shopping malls. This fast food restaurant offers an excellent, tasty food – baked potatoes with various fillings, salads, meat dishes, desserts, coffee. The service is very prompt and food quality – perfect.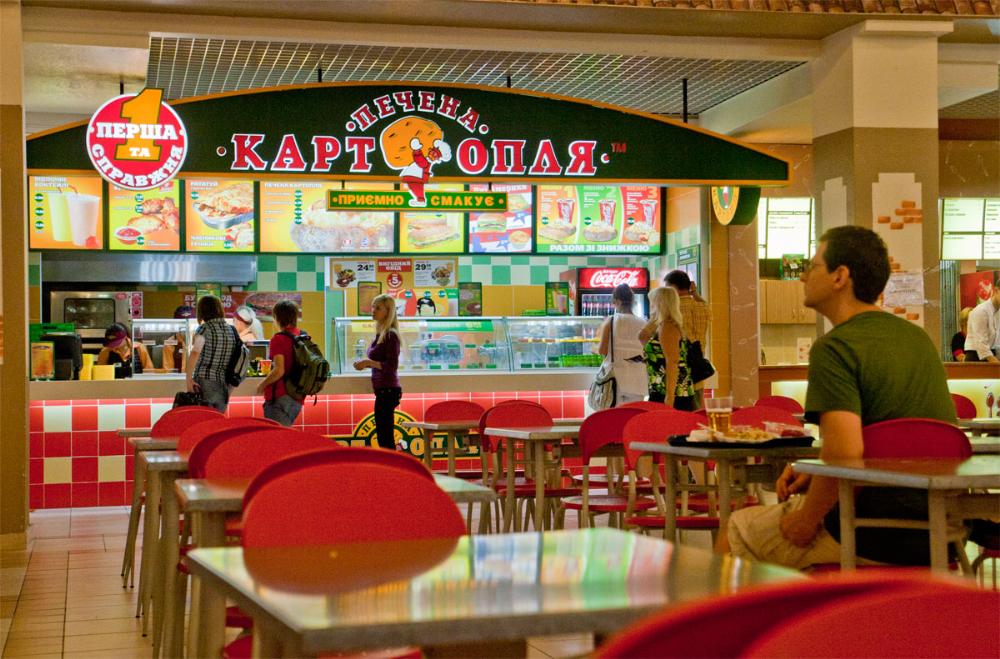 One of the cafe "Pechena kartoplya"