Kiev – is not only a business and cultural, and educational center of Ukraine. There are a huge number of higher educational institutions of all areas of science and culture. Many of them have a long history, and is now quite successfully develop, creating new departments, faculties, laboratories. Education – both on budgetary places, and staff. Conveniently, when entering documents are submitted in electronic form, and only in the final selection of the university need to submit paper documents. So when you receive apartments in Kiev enough to rent for 2-3 days.
Kyiv National University Taras Shevchenko
Address: Str. Vladimir, 60, Kiev, 01601
One of the oldest institutions of higher education research type Ukraine. Founded in 1834. Now it 13 faculties, 8 educational institutions, 1 teaching and research center. The structure of the University includes the Botanical Garden of A. Fomin – one of the most beautiful parks of Kiev and at the same time – one of the highest quality botanical collections and Kanev Nature Reserve, where the practice of students of many faculties, Astronomical Observatory, a variety of educational museums.

Red building of Kyiv National Taras Shevchenko University
National Technical University
"Kiev Polytechnic Institute"
Address: Avenue. Victory, 37, Kiev, 03056
Founded in 1898, university of engineering profile. Included in the top three universities in Ukraine. In its 20 faculties, 10 institutes, a number of branch offices and individual units. This university is not spatially scattered around the city, and is compact, making it easy for both study and recreation for students.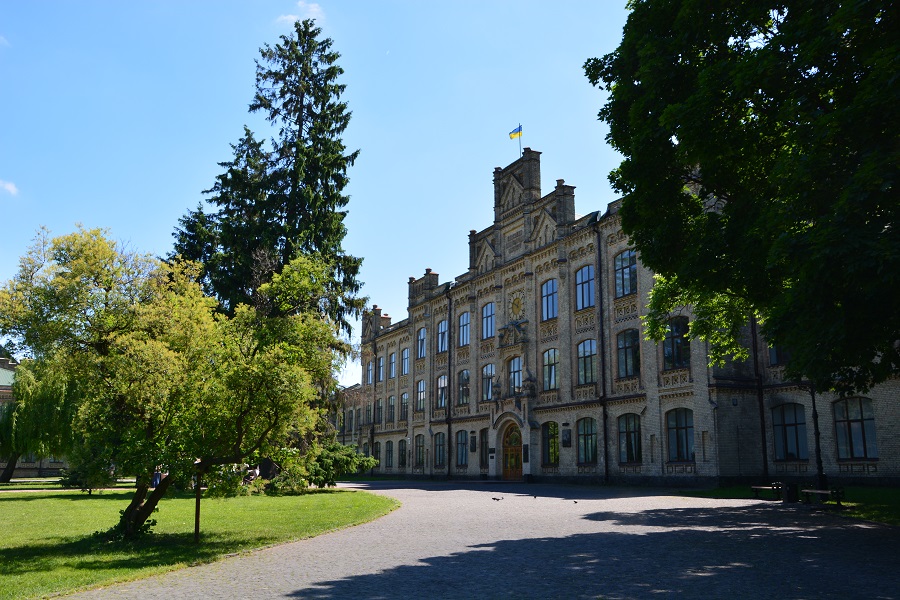 Central building KPI
National Pedagogical University Mykhailo Drahomanov
Address: Str. Pirogov, 9, Kiev, 01601
Founded in 1933, it has 18 faculties, located in 8 cases, and Pereyaslav-Khmelnitsky branch of the three branches. Is your dorm, as well as a sports complex. University is now assembled a young and energetic team of instructors, which dramatically increased the level and prestige.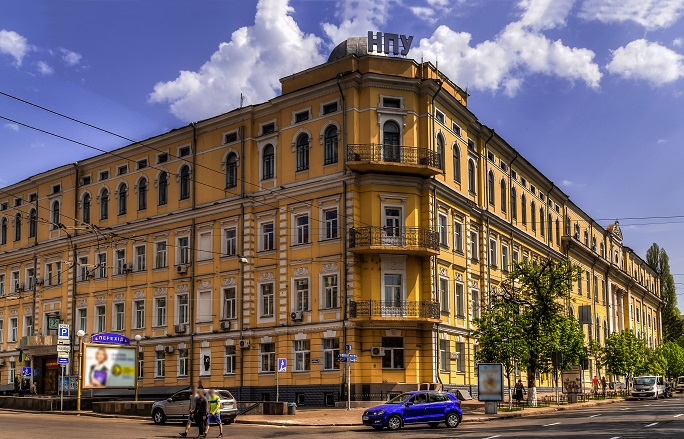 The main building of NHRIs Mykhailo Drahomanov
National University of Life and Environmental Sciences of Ukraine
Address: Str. Heroes of Defense, 15, Kiev, 03041
Leading agricultural university of the country. This university was formerly known as the Kiev Agricultural Academy, founded v1898 g Includes 3 educational and research institute, 13 faculties, 5 experimental stations and educational and experimental farms. The structural units are NUBiP and 11 schools in different cities of Ukraine. Now it is one of the fastest growing universities in Ukraine.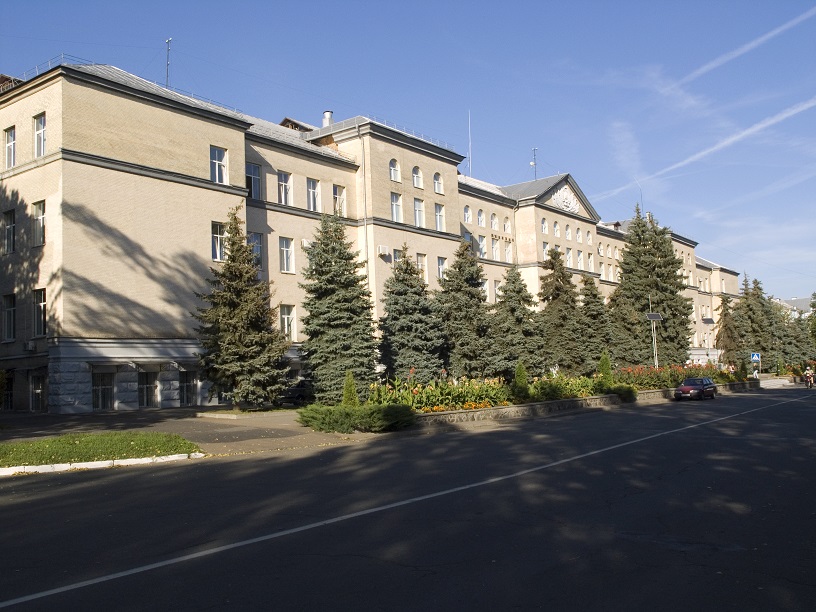 The main building NUBiP
Kyiv National University Construction and Architecture
Address: Povitroflotskyi Prospect, 31, Kiev, 03680
It is a leading university building direction. It was founded in 1930. In its composition – 6 faculties, 3 research institutes, 2 research complex, 11 research laboratories. University is not only educational, but also research. Many new buildings, where visitors rent apartments in Kiev, built the graduates of this university.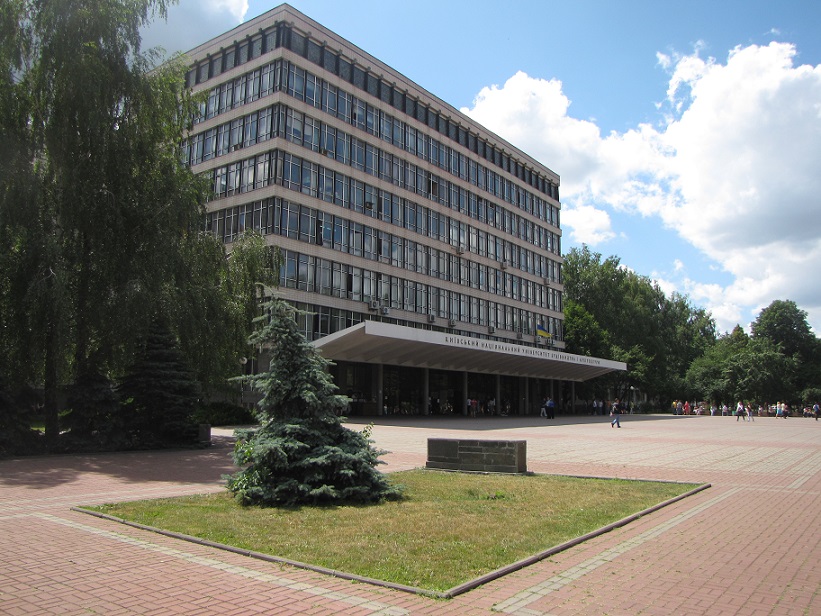 The main building KNUCA
National Aviation University
Address: Avenue. Komarova, 1, Kyiv, 03680
Based on the rapid development of aviation, in 1933. Now it is one of the largest and rapidly developing Kiev universities, which included 15 institutes, 2 faculties, there are structural units – 2 Lyceum and 7 colleges in different cities of Ukraine, as well as Kirovograd flight Academy. This university is a patron of a number of schools across the country.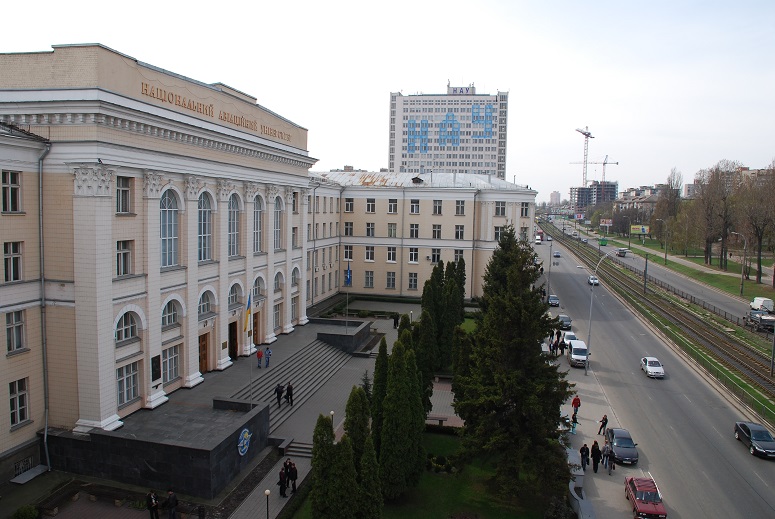 It looks like the NAU
This is only the largest and most famous universities of Kiev, the list can go on for a very long time … So that graduates can find themselves and specialty and university to taste, and at the time of submission of the documents can be easily and inexpensively rent an apartment in Kiev on so long as you need not only for businesses but also for exploring the city.